What Is Medicare Part A?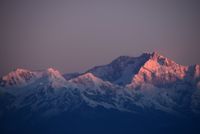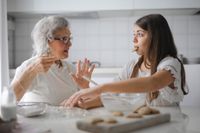 What Is Medicare Part A?
Medicare is a government-funded health insurance program in the United States that provides coverage for individuals who are 65 years or older, or younger with certain disabilities or conditions. Medicare has four parts: Part A, Part B, Part C, and Part D. In this response, we will focus on Medicare Part A.
Medicare Part A, also known as hospital insurance, provides coverage for inpatient hospital stays, skilled nursing facilities, hospice care, and some home health care. Here is a detailed explanation of each benefit: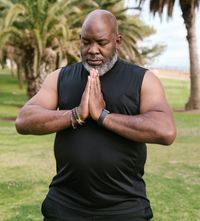 Inpatient Hospital Stays
Inpatient hospital stays: Part A covers hospital stays of up to 90 days per benefit period. A benefit period begins the day you're admitted to the hospital and ends when you haven't received inpatient hospital care for 60 consecutive days. If you are admitted to the hospital for more than 90 days in a benefit period, you will have to pay a coinsurance fee.
Skilled Nursing Facilities
Skilled nursing facilities: If you require skilled nursing care after a hospital stay, Part A will cover up to 100 days per benefit period. To be eligible, you must have a qualifying hospital stay of at least three days and need skilled nursing care for a condition that was treated during your hospital stay.
Hospice Care
Hospice care: Part A covers hospice care for individuals who have a life expectancy of six months or less. Hospice care can be provided in your home, a hospice facility, or a hospital.
Home Health Care
Home health care: Part A covers home health care services such as skilled nursing care, physical therapy, and occupational therapy. To be eligible, you must be homebound and require skilled care on a part-time or intermittent basis.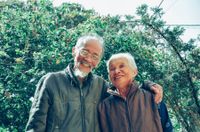 Additional Information About Medicare Part A
Medicare Part A is funded through payroll taxes that individuals and their employers pay during their working years. Most individuals are automatically enrolled in Part A when they turn 65 and are eligible for Medicare. If you are not automatically enrolled, you can sign up during certain enrollment periods.
It's important to note that while Part A covers many hospital-related costs, it does not cover all costs associated with hospital stays, skilled nursing facilities, hospice care, and home health care. You may be responsible for paying deductibles, copayments, and coinsurance fees.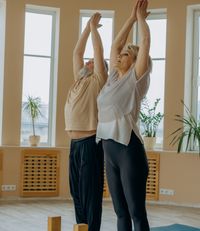 Let Us Help Today
For more information about the different Medicare options and to find the best MediGap plan in your area, contact us now. We can answer any questions you have and shop insurance companies that offer Medicare Supplements to make sure you get the best Medicare coverage for your situation. We are here 6 days a week and licensed in 30 different states to help with this. Call now to see if you qualify for great coverage with a great insurance company.
(512) 524-9826
As you approach Medicare eligbility, you should receive information from CMS in the mail, providing information about Medicare, Part D Prescription Drug Plans, Medicare Advantage Plans and Medicare Supplement Plans. This should help educate you about what to expect and how to choose the best Medicare plan. You can download the Medicare & You Handbook directly from Medicare, if you do not receive one in the mail.
Send Us A Message
All of this information should help you get started understanding Medicare and Medicare Supplements, but can also be very confusing. That's OK. That's why we are here. We will do a needs analysis and take a look at your complete situation, to make sure you have all the information you need to make an educated and informed decision when choosing the best Medicare Plan for you. Get in touch today and let us begin helping you navigate the transition from your group or individual health plan into Medicare and a really great Medicare Supplement plan.
You can call us at (512) 524-9826 and speak to someone now.
Request a Call
Reach Out Today
To Save Money
In 15 minutes we can review what you have and what else is available. Why wait? Call us now, or click below to schedule time to talk.
Get A Quote